Hello everybody,
As a collector of British and Belgian 19th century firearms, I recently bought this 1777 musket because I'm also interested in the arms used by the enemy. The 1777 was used against the British and after 1830 also used by the Belgians, so the 1777 was a must for my collection.
The seller, an old collector who was now selling his collection, told me it was a AN IX and not an AN IX corrigé. He told me this musket was a revolutionary example and so older than a Napoleonic fusil 1777. The markings on the butt were of the revolutionary period he told me. I showed this musket to another collector and he told me, the markings on the butt are indeed of the revolutionary period, but the markings on the lock were Napoleonic.....
Result, I don't know what I have now....
Is it a revolutionary musket or is it a Napoleonic one?
Is it possible the wood is revolutionary and the lock Napoleonic or is it a mix of components from both periods??
And if it is a mix, is it possible it was done during its military life to keep the musket fireable or is it just a mix of parts, brought together by a handy collector to create a complete and salable musket??
Lenght of the musket about 151,50 cm - 59,5 INCH
Lenght barrel without the tail : about 113 cm - 44,5 INCH
Lenght barrel with its tail : about 119,5 cm - 46,9 INCH
I hope you will enjoy the pics and maybe you can help me to find out what we have here!!
Greetings from a rainy Belgium
Bert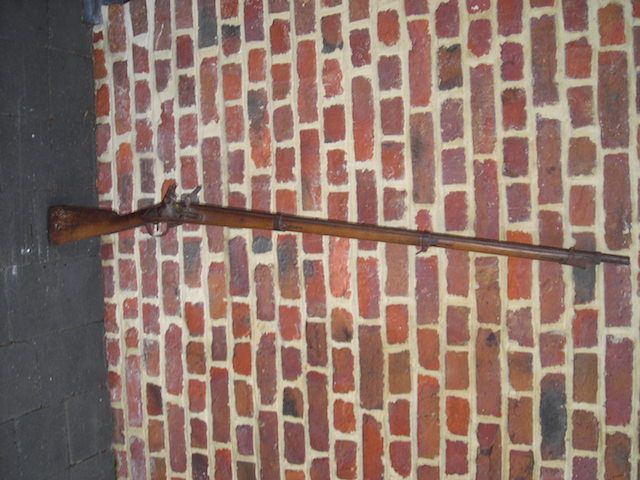 fusil 1777 complete
the lock, Saint Etienne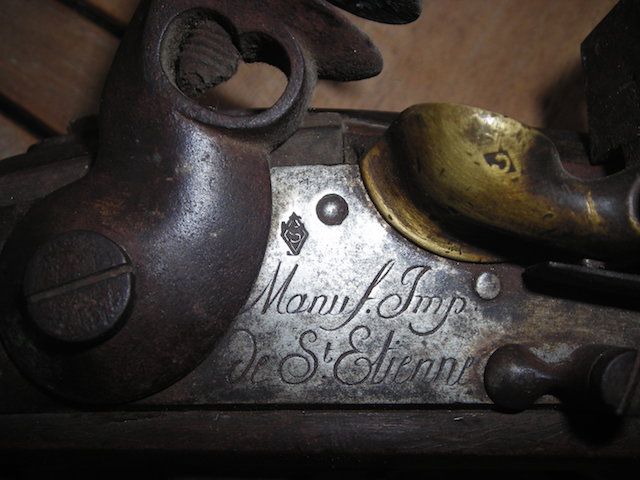 detail of the lock

close up of the inside of the lock

[URL=http://s1160.photobucket.com/user/enfieldrifles1/media/f_zps2j6ujugf.jpg.html]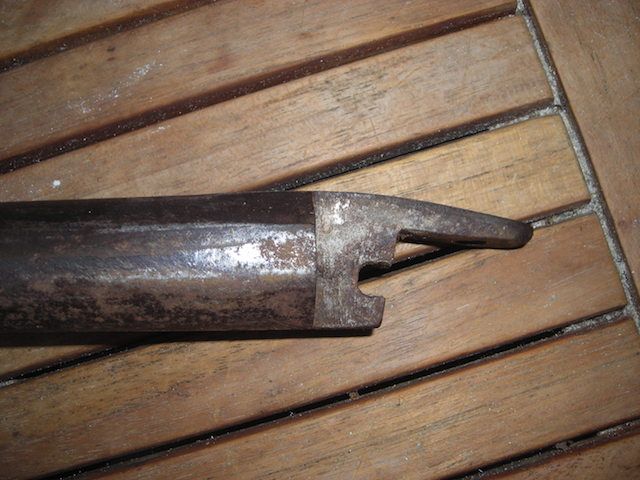 barrel, left no markings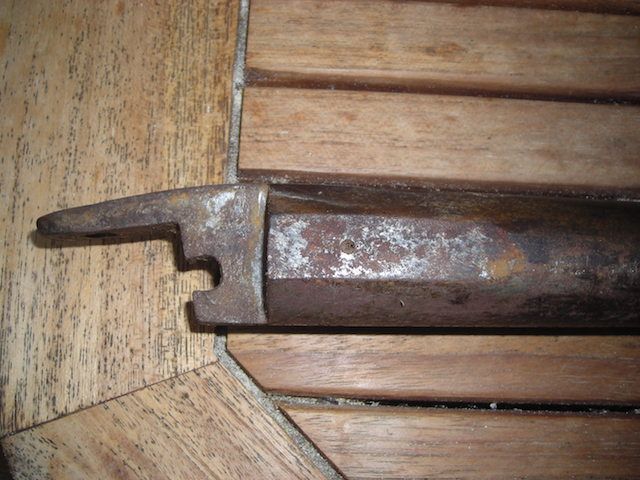 barrel right no markings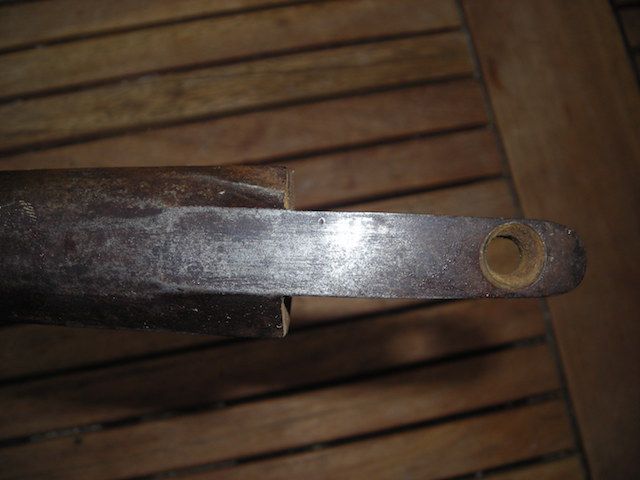 barrel, tail, no markings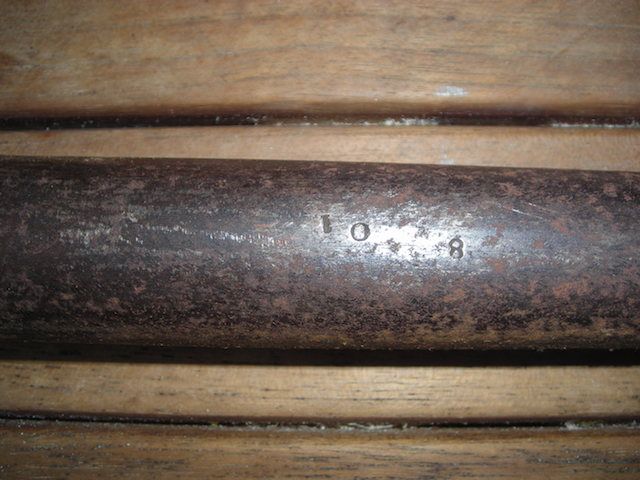 barrel, under, markings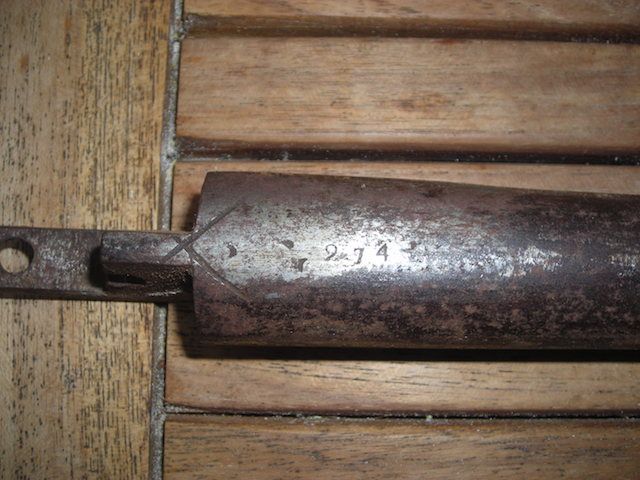 barrel, under, markings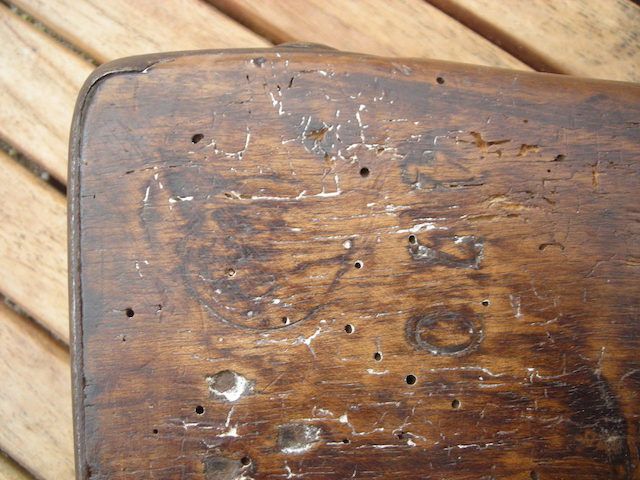 butt, right, unclear markings, round stamp and a number?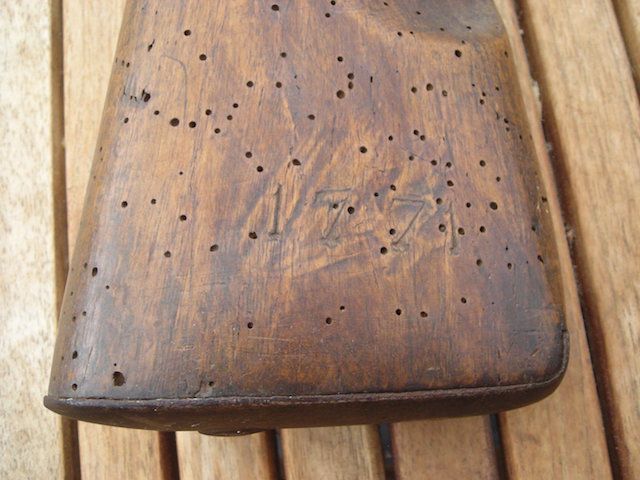 butt, left, serial number, rack number??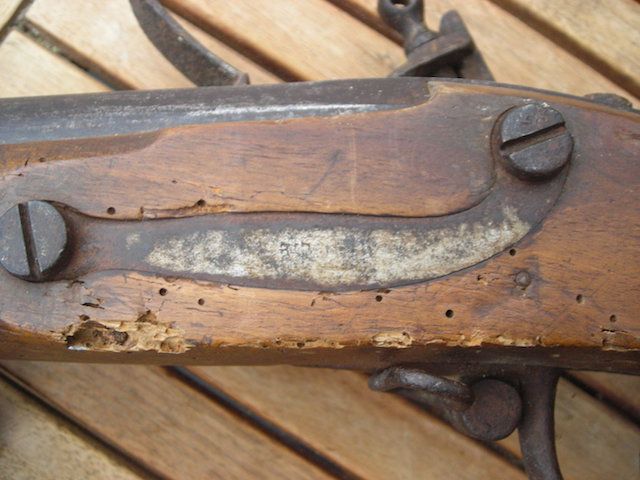 side plate with unclear marking
barrel ring front with a stamp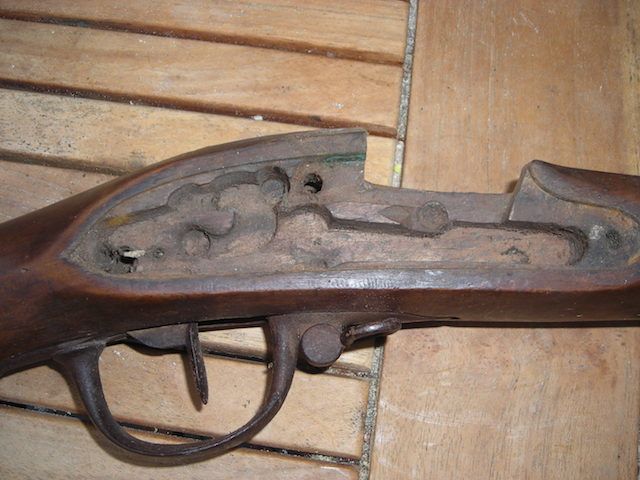 woodwork without the lock,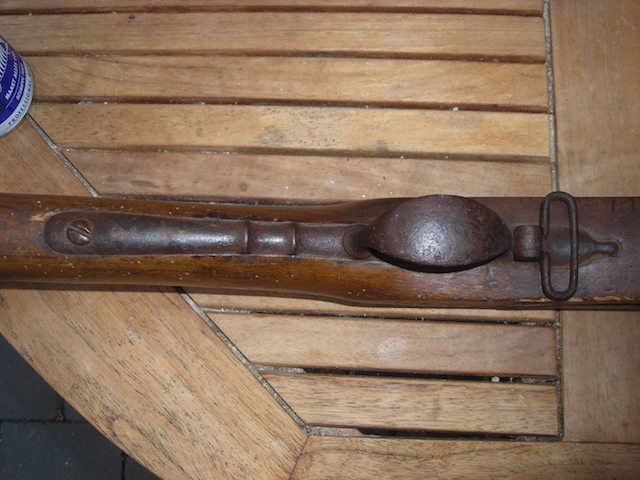 trigger guard